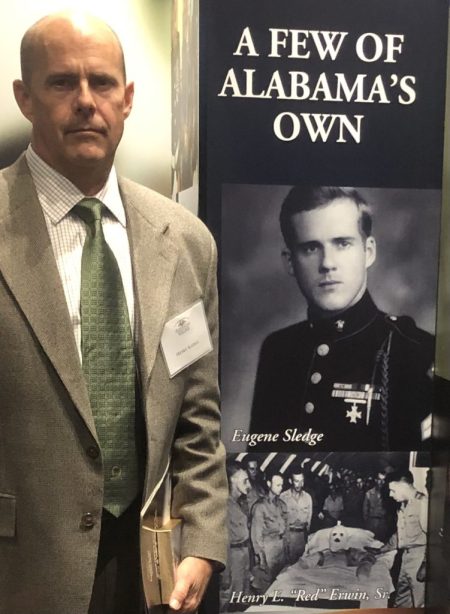 Henry Sledge Reacts to HBO The Pacific Full Version
Prepare for an extraordinary episode of The What's The Scuttlebutt Podcast as Henry takes the reins to deliver a captivating behind-the-scenes look at the creation of the HBO series, The Pacific. In this special edition, Henry shares a unique perspective, offering a glimpse into the making of the series and his family's profound contribution to this iconic project.
Henry's father, the esteemed World War II veteran, EB Sledge, left an indelible mark on history with his remarkable book "With the Old Breed." The tales of courage and sacrifice within these pages laid the foundation for The Pacific series, which aimed to authentically depict the experiences of the Marines in the Pacific theater during World War II.
Tune in to hear Henry's firsthand account of how the HBO series came to life. From the inception of the project. Henry reveals fascinating insights, providing a unique perspective on the incredible journey that brought this monumental series to our screens.
But the story doesn't end there. Henry delves into his emotional reactions as he watches the scenes that his father lived through, giving you an intimate understanding of the impact it had on him and his family. You'll also gain an inside track on the real history and personal anecdotes that informed the series, adding layers of depth to the narrative.
This episode offers an exclusive opportunity to uncover the untold stories behind The Pacific and the profound legacy of EB Sledge. Don't miss this special edition of The What's The Scuttlebutt Podcast, as Henry takes you on a personal journey through history and the making of a television masterpiece.
This video contains scenes from the HBO miniseries "The Pacific". All scenes of "The Pacific" are the property of and copy written by Home Box Office Inc.