This week Don and Henry Talk Army Air Corp / US Air Force, The movie 12 O' Clock High, The Book "Wing and A Prayer", Stories about Henry's Dad, plus much more.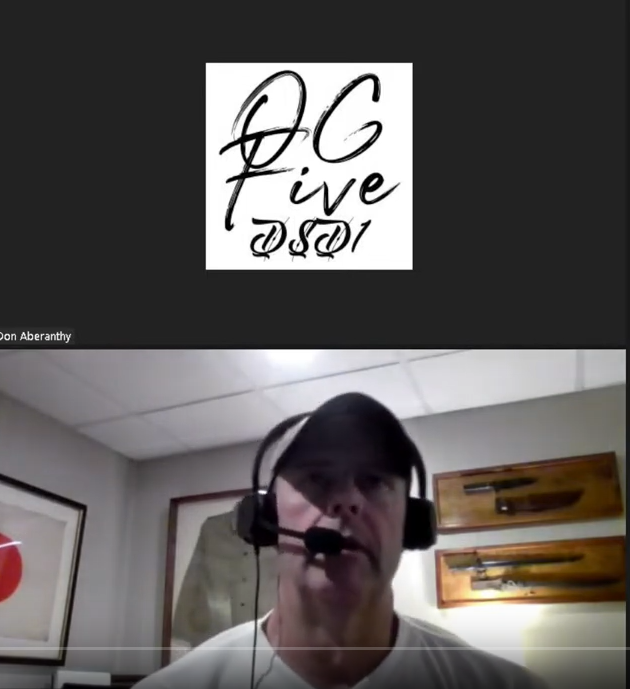 Mail Call
Good Afternoon Sir,
My name is Eirik Gohl and I would like to thank you and your family for continuing the legacy of your father. I'm a Marine Corps veteran myself, enlisting at 18 years old back in 2012 and calling it a day in 2017 as an 0311 Rifleman with Fox Company, 2nd Battalion 1st Marines. As I'm sure you are aware, it's the same company/battalion/regiment as Robert Leckie (prior to Bougainville and his trip to the brig 😂) and same battalion/regiment as Sid Phillips! It was an honor to serve in a historic unit with books written by former 2/1 WWII veterans to instill unit pride and belonging.
I'm sharing with you this information as gratitude towards your family. Your father's story, Sid Phillips, Robert Leckie, John Basilone, RV Burgin, and every Marine's story from the Pacific Theater was the reason why I joined out of high school. I can't tell you the amount of times I watched The Pacific prior to going to Parris Island… it was one of the main influential works that inspired me, as well as your fathers memoir "With The Old Breed". Although WWII was well before my time, I feel a special connection to those men, and have always found ways to meet and thank them.
Last night at the firehouse (I'm firefighter with the city of Charleston in South Carolina) I was cooking for the guys and listening to a podcast you did called "The WW2 Podcast with Angus Wallace", which inspired me to track down a way to contact you. Since I only have basic LinkedIn and not premium, I found this to be the easiest way to send a message. To wrap this long winded message up, thank you sir.
Ps: I've attached a few photos of my book collection that are directly about the Marine Corps during WWII, with some I've read many times over. As well as two framed art prints that my wife got me some years ago as a gift.
Sincerely,
Eirik Gohl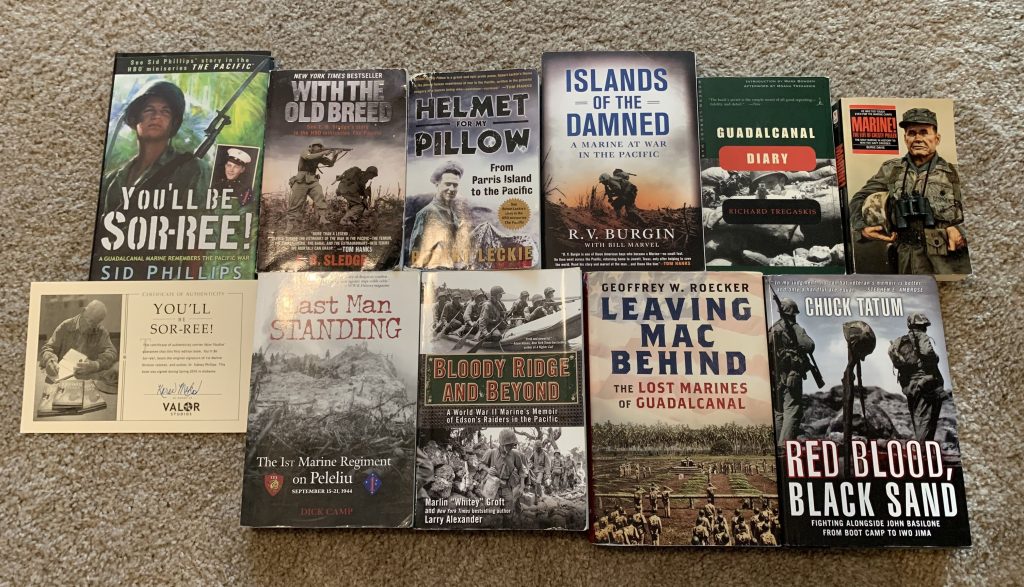 We want to hear from you. Please send your V-Email to mailcall@wtspwwii.com