M1928 Haversack.
This was the standard pack issued to all US infantrymen in WWII. The Marines also used them until they were replaced by their own "782" pack system in 1942-43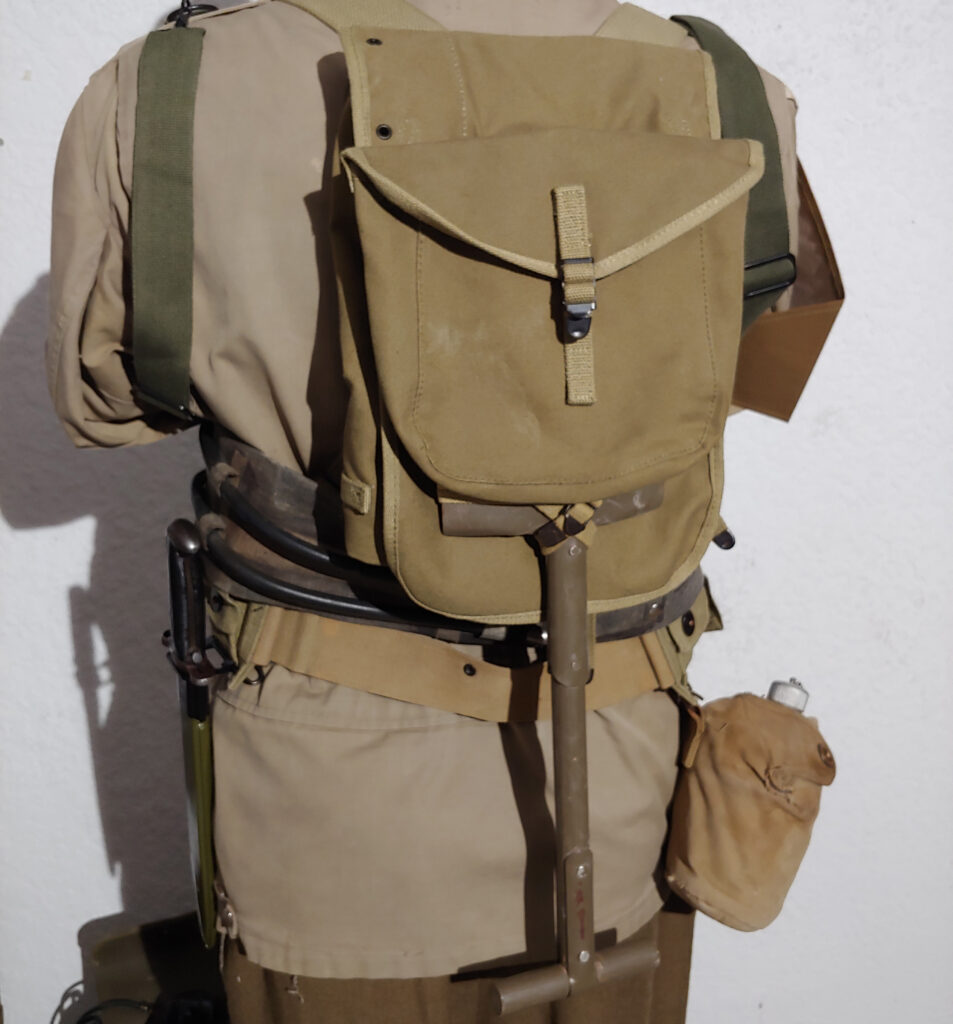 The M-1928 pack (or haversack) was directly evolved from the M-1910 pack which differed in only a few details. These packs were carried by American infantry (and other arms and services) from before World War I through World War II. Although widely used, the M1928 pack was very impractical in the field and consequently unpopular with the troops.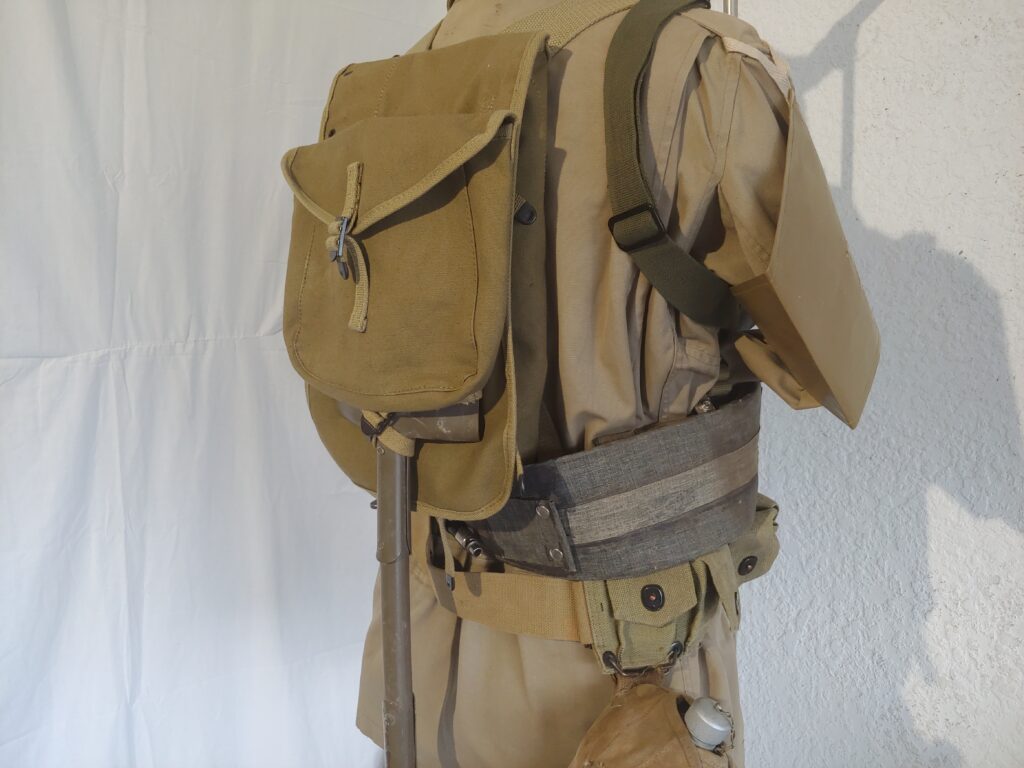 M1924 FIRST AID POUCH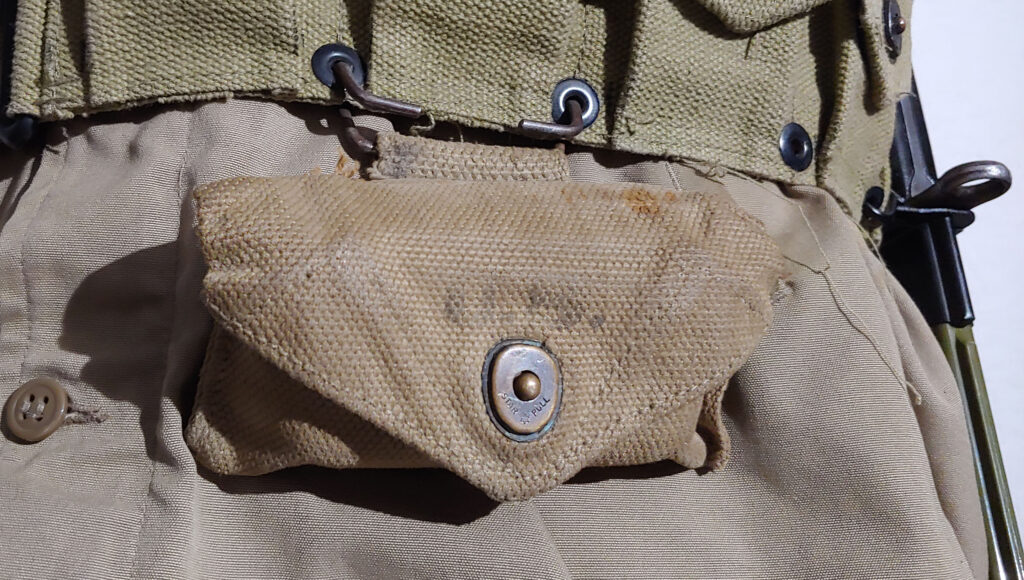 The M1924 First aid pouch was adopted as the replacement for the M1910 double snap pouch of the Great War. It was designed for holding the The Carlisle Model First-Aid Packet.