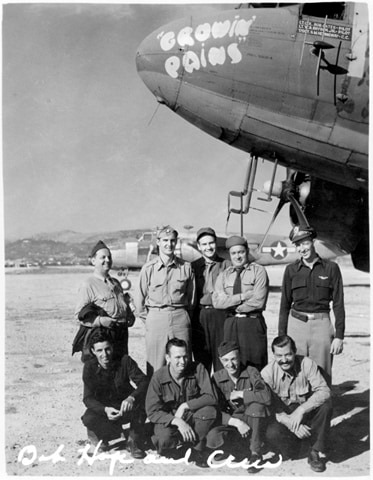 Mail Call: Letters from you.
We love when our listeners share photos and stories of friends and family members who served during the WAR with us.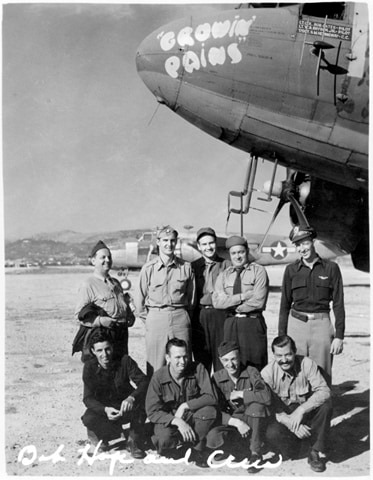 The photo above is a picture of Bob Hope in front of "Growin Pains".
Assigned to this aircraft was George Maxwell Hemingway.
George Maxwell Hemingway was assigned to the 88 TCS, 438 TCG, 53 TCW 9th Army Air Force. Some family members believe that George Maxwell Hemingway is the Gentleman in the front row second from the right but haven't been able to confirm this.
Crew Chief George Maxwell Hemingway is the grandfather of Matt Stancil one of our listeners and friend of the show.
Thanks for the Share Matt.